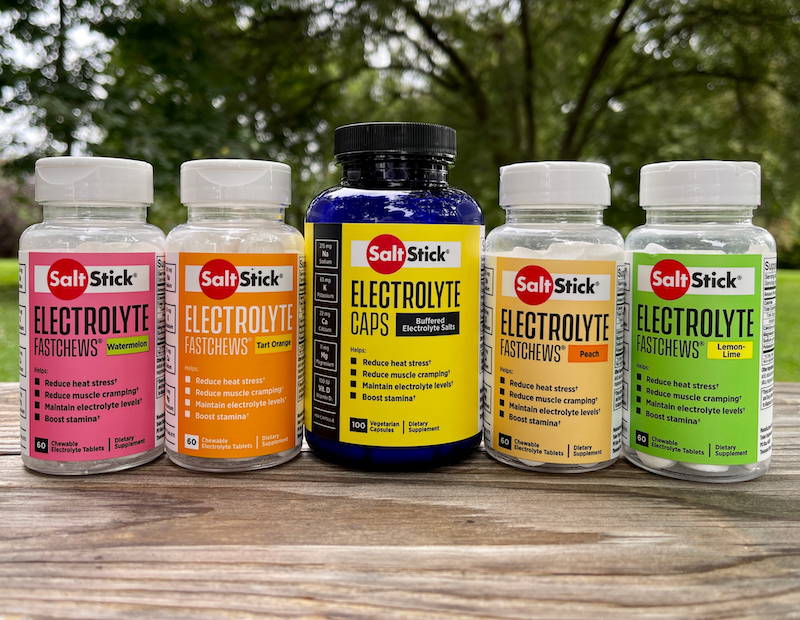 In response to recent news stories about a female professional triathlete who tested positive for banned substances contained in an still-unnamed salt supplement, Toker Engineering, the makers of SaltStick products, has issued the following statement:
"We emphatically confirm that the product containing ostarine was not a SaltStick product. Our products are built from clean, simple ingredients, and we do not rely on 'fillers' of any kind.
"SaltStick has been an industry leader for independent banned substance testing since our beginning in 2008, and we are strong advocates for drug-free sport. Moreover, we are proud of SaltStick's spotless safety record, which is corroborated by thousands of athletes worldwide, many of whom are in various sporting body testing pools.
"SaltStick products are produced in USA cGMP facilities that are certified to produce banned-substance-free sports nutrition products. This means that NO banned substances are present on site in any capacity, at any time. Furthermore, as a further commitment to our athletes' safety, representative samples of SaltStick products have been voluntarily tested at our cost by certified lab LGC since 2008, with dozens of lots tested representing a significant majority of production. Raw ingredients are simple minerals and vitamin D, which are sourced from dedicated suppliers and provided with assayed purity. Our final products are shipped in sealed containers (two container closures for bottles, tamper-proof foil for packets). We have exceeded all industry recommendations for minimizing the risk of cross-contamination or inadvertent inclusion of banned substances in our products.
"Since SaltStick was founded, our products have been clean and safe, because we care about you."