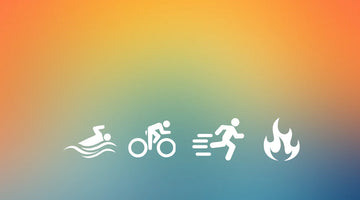 The 2022 IRONMAN World Championships are right around the corner, and if you're racing, we want to help fuel YOU all the way to your finish!
Bonk Breaker was born during IRONMAN training, and we still get pumped up for all competitors on race day. To celebrate this year's race, we're sending packages of delicious, real food, real nutrition packages to Kona-bound athletes who love Bonk Breaker!
In return, we're asking that athletes do the following:
 Share the love! By sending samples to friends and fellow competitors.
 Share the content! We want to follow along your Kona journey. Please take photos and videos, and tag us in any relevant IG Posts, TikToks, etc.
 Represent! By wearing a Bonk Breaker tattoo on race day.
 Have fun! Let's see those big smiles -- you made it to Kona!
Sound like a good deal? Sign up below for your chance to win! While supplies last.
Create your own user feedback survey