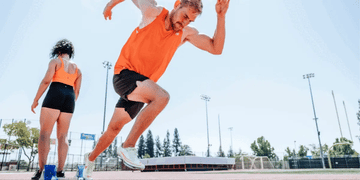 Introducing The Breakers, the latest and greatest sponsored athlete team by Bonk Breaker!
Our team is designed for everyone, and we mean it! From Olympic triathletes to age groupers, collegiate athletes, and weekend warriors, The Breakers is for all. We are goal-oriented, social-loving athletes who are passionate about our sports. If you have big athletic goals and need the right fuel to get you there, keep reading!
Who we're looking for:
Athletes - Your ability level doesn't matter as much as your commitment to your sport(s).
Community Members - You're always down for a good workout with some friends. Whether it's joining a rec league or signing up for a bucket list race, you enjoy training and competing with others and sharing successes in person and online.
Bonk BREAKERS - Fueling with the right stuff is important to you. You love Bonk Breaker products and want to share your faves with the world!
We are athletes, sure. We love to set big, ambitious goals and get after them. But we also like to bring the fun and reBONKulousness! To us, that means putting in the work, but also enjoying the ride. It means 2 flats, a broken chain, and miles of smiles. It means racing in your favorite Bonk Breaker speedo. It means balancing 5am wakeups with 7am trail runs with 3pm kid soccer coaching with an 8pm crash on the couch!
If you feel like you align with the above, join us! Apply by filling out the form below (it should take around 5 minutes.)