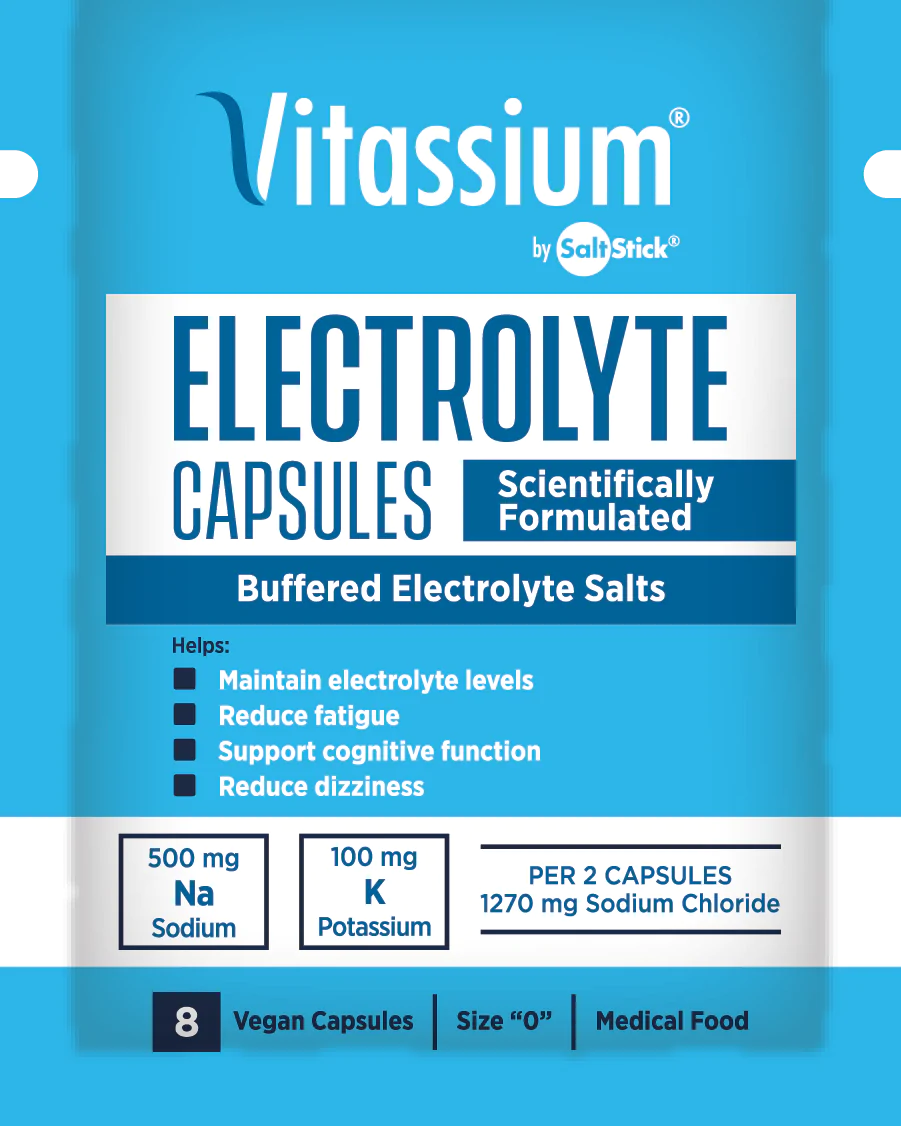 DAILY MANAGEMENT | Specifically formulated to support people living with chronic illness, Vitassium provides sodium and potassium to help manage symptoms of certain types of dysautonomia, including Postural Orthostatic Tachycardia Syndrome (POTS), Vasovagal Syncope, and Orthostatic Hypotension (OH), as well as other chronic conditions. Often, boosting electrolytes can ease common symptoms of these conditions, such as lightheadedness and fatigue, by increasing blood volume.
(Scroll down for product details)
Sale price
$23.50
Regular price
✓ Helps maintain electrolyte levels, support healthy blood pressure, reduce fatigue, support cognitive function, and reduce dizziness due to low blood pressure.
✓ Each serving (2 capsules) contains: 500 mg of sodium and 100 mg of potassium.
✓ Tasteless capsules are small (size 0) and easy on the stomach.
✓ Vitassium is non-GMO, vegan, gluten free, preservative free, allergen free, soy free, starch free.
✓ Suggested use: Take one to two (1-2) capsules with water, three to four (3-4) times a day, for up to ten (10) capsules daily.
✓ Made in the USA at cGMP facility.